EVENTS.
This Saturday night!

4 tables only, $250 per table (that's $62.50 per person).

We have some amazing 1.5kg tomahawk rib eyes from WarialdaBelted GallowayBeef.

Each course is matched to a craft beer, spirit or local wine.

http://www.trybooking.com/GKGM

Menu:
Pork Scratchings, Chilli Salt.

Southern Fried Popcorn Chicken, blue cheese sauce.

1.5kg Warialda Beef TOMAHAWK, marrow bone jus, duck fat confit potato pont neuf, green stuff.

American Eton Mess: peanut butter ice cream, maple bacon, raspberry jelly, potato chip, pretzel, chocolate sauce.


---
The Bendigo Blues & Roots Music Festival is held over the weekend of November 6, 7, 8 & 9, 2014.
The Goldmines Hotel has put together a 'festival within a festival', with 16 artists and 40 hours of live music!
40 hours of live music. Featuring local and international artists.
Trevor Green is travelling from the USA to play across Australia, and is playing at the Goldmines Hotel exclusively for the Festival.
Genevieve Chadwick, after playing the 25th Annual Byron Bay Bluesfest, is playing in our unique Garden Stage. These gardens were recently voted in the Top Ten Beer Gardens of Australia.
Siskin River, made up of sister Tullara & Shalane Connors, are multi-instrumentalists based on Australia's east coast. The duo, known for their
stomping groove factor, delectable riffs, fast fingers, and evocative lyrics have just released their debut album, and will be finishing off the BBRMF on the Goldmines Hotel courtyard stage.
New Orleans Food
There is a New Orleans inspired special menu for the 4 days of the festival, featuring traditional soul food and interpretations on the style.
Dishes such as Gumbo, Jambalaya, Po Boys & Beignets will feature, with a special breakfast menu for the Saturday and Sunday artist breakfasts.
Artist Breakfasts
Artist Breakfasts will be a feature event for the weekend. Start your Saturday and Sunday Artist Breakfasts with a feature artist and some New Orleans style breakfast!
On Saturday 8 November we have CASS. CASS is an exciting young local talent with a beautiful voice.
Performing a unique set filled with blues, folk and soul influences; Cass is not to miss.
On Sunday 9 November, we have Benjamin James Caldwell, fresh from overseas touring! With influences ranging from
Americana, Outlaw Country, Psychedelic Folk, Lofi, Roots, Blues & Country, you'll be in for a treat.
Each artist breakfast starts at 10am and leads into a full day and night of music!
Entry each day is $10. A weekend pass is $30. A weekend pass and 2 artist breakfasts is $45.
http://www.trybooking.com/GCLR
BBRMF at the Goldmines Hotel
November 6 – 9, 2014
49 – 57 Marong Road, Bendigo VIC 3550
www.goldmineshotel.com
(03) 5442 2453
food@goldmineshotel.com
---
Powered by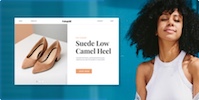 Create your own unique website with customizable templates.